MISSIONS IN THE CHURCH AND BEYOND
We are a community that reaches out to the world in witness and service. Like all United Methodists, our mission is to make disciples of Jesus Christ, and to seek the fulfillment of God's reign in the world. To that end, we support numerous local mission projects with both financial support and our time and energy. By our service and in the way we live our lives, we seek to witness to the transforming love of God in Jesus Christ.
First Church has several missions during the Christmas season. 
Ebenzer Angels: Volunteers purchase gifts for children at Ebenezer Community Outreach. Information is available in November

Mitten Tree: Donations for winter accessories are welcomed on our mitten tree every year to ensure that members of the community are kept warm during the winter

Pecans: The United Methodist Women provide pecan halves and pieces by the pound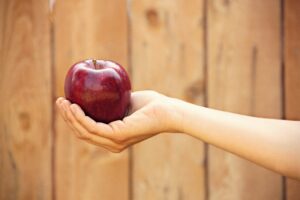 CRIDLIN FOOD AND CLOTHING PANTRY
Volunteers from First Church sort clothing and help distribute food at the food pantry each week. The pantry also receives monetary donations as well as food and clothing from our members. Cridlin Food Pantry is located in Trinity Episcopal Church. Hours of operation are M,W,F 12:00-2:00. 
Items needed for March 2023: 96 Cans of Vegetables 
If you are in need of assistance, you must register with Information and Referral, located on the third floor of the Cabell County Library (455 9th Street). ID and proof of residence is also required for referral to the pantry. 
An overlooked but useful "ministry" is the porta pot in the alley behind the church. It provides a much needed facility for the many street people who pass through the alley.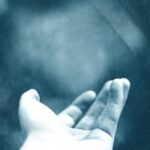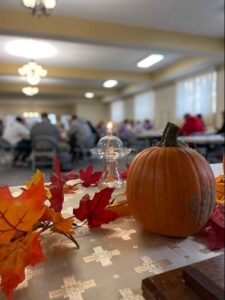 First Church volunteers help serve the Sunday dinner at the City Mission four times a year. Approximately 300 people are fed.
CHRISTMAS IN NICARAGUA MISSION TRIP
Each year on the day after Christmas, a group of volunteers from First Church joins with others in the West Virginia Conference to travel to Sandino, Nicaragua. With money raised from donations and various fund raisers throughout the year, they help provide food, clothing, school uniforms, sewing machines and medical supplies for about 350 families in Sandino.